Canyonlands Research Center
General Information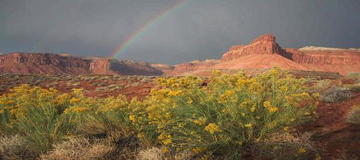 Located at the doorstep of Utah's Canyonlands National Park, in the heart of the Colorado Plateau, this historic cattle ranch encompasses more than 300,000 acres of private property and public land leases, and is known for spectacular scenery as well as critical plant and animal habitat.
The Ranch, preserved by The Nature Conservancy in 1997, is the foundation for the Canyonlands Research Center, the first facility dedicated to climate change research within the heart of the Colorado Plateau. The Center will increase our understanding of the interactive effects of climate change and land-use, and arm decision-makers with new information to adapt to challenges such as diminished Colorado River water quantity and quality, grazing and recreation impacts, and invasive species.
Selected Research
Land use and climate change interactions on the Colorado Plateau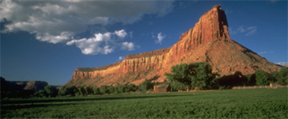 Contact Information
Barry Baker
820 W. Kane Creek Blvd.
Moab, UT 84532
Email: This e-mail address is being protected from spambots. You need JavaScript enabled to view it
435-259-4629
Location
Dugout Ranch is in San Juan County, 20 miles northwest of Monticello, Utah.
Headquarters:
Latitude 38.07056 Longitude -109.56333
Size
5,200 acres and ~335,000 acres of grazing allotment
Elevation range
1100-3600 m
Annual Precipitation
206 mm
Minimum and max mean temperatures
Jan. -2,84 °C; July 30.7 °C
Facilities
Currently no, but planned
Personnel
Station manager in Moab
Databases
Weather data since 1964; Rangeland assessment of all major vegetation types since 1987
Established
2009