Capitol Reef Field Station
General Information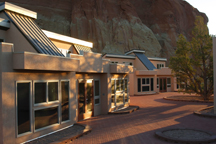 The UVU Capitol Reef Field Station, in partnership with Capitol Reef National Park,promotes engaged learning, field-based scientific research, and environmental ethics through the exploration, appreciation, and conservation of the Colorado Plateau ecosystem.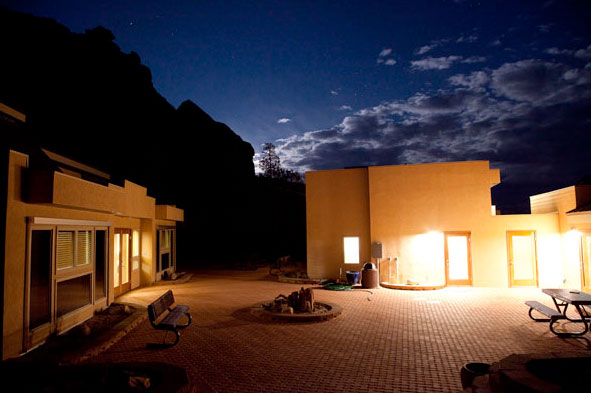 Selected Research
Research projects in geology, botany, ecology, climatology, recreation, reclamation, conservation biology
Selected Education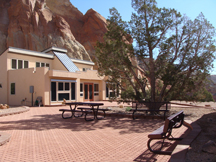 Natural History of the Colorado Plateau
Field trips: Utah flora; Conservation Biology, Writing in nature; Land Management Practices; Wildland Shrubs; Field Geology; History of the West; Natural History Excursions; Service Learning and volunteer activities; Writers conference; Art workshops; Wildflower walks; Service Learning
Contact Information
Renée Van Buren, Professor
Field Station Director
Department of Biology
Utah Valley University
Orem, UT 84058
Hau Truong, Site Manager
This e-mail address is being protected from spambots. You need JavaScript enabled to view it
Phone: (801) 863-8479
This e-mail address is being protected from spambots. You need JavaScript enabled to view it
Location
In Capitol Reef National Park, near Torrey, Utah
Headquarters: 38 11'06.95" N, 111 10'44.63" W
Size
5 acres for Station, entire Park for studies
Elevation range
1848 m (6025 ft)
Annual Precipitation
229 mm
Minimum and maximum temperatures
Jan. °F; July °F
Facilities
Five, off-grid, solar powered buildings accommodate 40 day use visitors or 24 overnight visitors. Dorms, bathrooms, kitchen, dining hall, office, library.
Personnel
On-site resident manager, Hau Truong
Databases
Species lists
Established
2008