Great Basin Experimental Range
General Information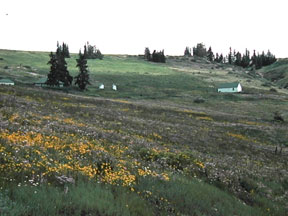 The Great Basin Experimental Range (GBER) is administered jointly by the Sanpete Ranger District and the Rocky Mountain Research Station of the Forest Service. It includes most of the Cottonwood Creek Drainage and has experimental areas, exclosures, etc. with a 3,000+ foot elevation ranges. The primary function is to support ecological research.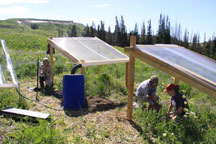 Contact Information
Stanley Kitchen
This e-mail address is being protected from spambots. You need JavaScript enabled to view it
801-356-5109
Location
Ephraim Canyon
Size
4600 acres
Elevation range
7,100-10,500 ft.
Annual Precipitation
480-930 mm
Average Minimum and Maximum Annual Temperatures
-36 C- 37 C
Mean Jan temp: -8 C
Mean July temp: 13 C
Facilities
Long term facilities with kitchen available pending approval of research project. $23 per night or $450 per month.
Personnel
No on-site manager
Databases
Established