Rio Mesa Center
General Information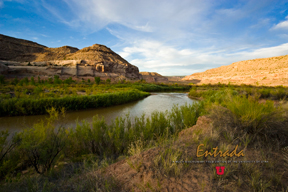 Located on the Dolores River in the magnificent red-rock country of southeastern Utah, the Rio Mesa Center provides opportunities for field-based interdisciplinary studies that emphasize ecology and the environment in the broadest sense. The facilities at Rio Mesa are available for scholarly and educational activities ranging from writers- and artists-in-residence programs to ecological and hydrological sciences.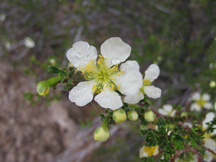 Selected Research
Impacts of saltcedar beetle on tamarisk transpiration
Remote-sensing of saltcedar beetle activity along the Colorado and Dolores Rivers
Long-term monitoring of regional atmospheric carbon dioxide
Selected Education
GIS/GPS mapping of watershed with Utah high school teachers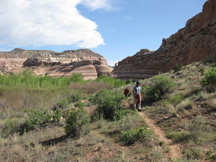 Contact Information
Sylvia Torti
Station Manager
257 S 1400 E
Salt Lake City, UT 84112
entrada@utah.edu
801-585-9474
Location
Grand County, 40 miles northeast of Moab, Utah
Headquarters: 38.79918 latitude, -109.20750 longitude
Size
380 acres
Elevation range
1275-1280 m
Annual Precipitation
229 mm
Minimum and Maximum annual temperatures
Jan. °F; July °F
Facilities
Housing for 8-10 people with hot water and full kitchen. Camping available for large groups.
Personnel
On-site resident manager
Databases
Full spectrum of weather data, USGS gauging station, species lists, developing herbarium and entomological collections
Established
2007